H Type Fin Press Line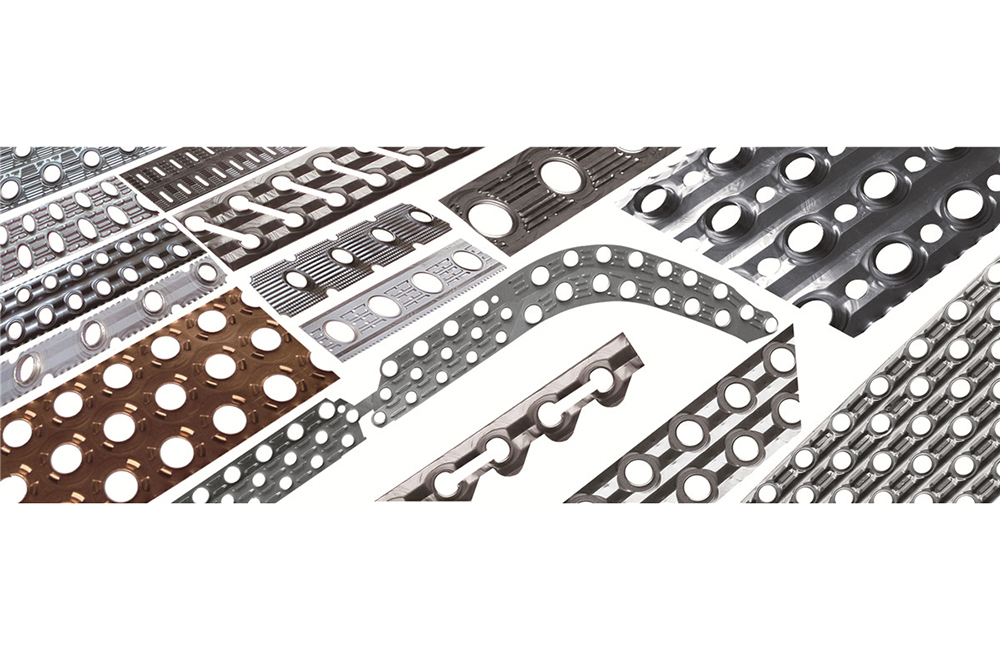 Used for Automatic high efficiency production of aluminum fins.

Servo feeder device, lifting stacker unit, scraps blowing unit can be provided as optional accessories.

ZCPC series H-frame fins press line for the punching of air conditioner fins is specially intended for meeting the requirements of air conditioner fins. Equipped with optional die change system photoelectric protector. Buttons, indicators, AC contactors, air circuit breakers and other controlling devices are imported from internatioanal brand. Controled by PLC with international brand. The line is mainly consists of uncoiler, oil tank, fin press suction unit, stacker and relevant electrical control system. Imported The PLC, counter and contact point free cam controller are all imported,which meet the requirements of counting the fins cut collected as well as the function of progress change.


Composition: Uncoiler, oil tank, air feeder, fin press, suction unit and stacker, electric control system, air system, air system,hydraulic system.

The slide of power press has hydro-lifting function which will be convenient for dies installation / commissioning.

Power press speed & vacuum stacker is controlled by converter.

Collector has protecting system for fault operation no material warning, no oil warning.

Hydraulic overload protection for main machine.

Equipped with hydraulic rapid-dies changing device, making dies change more quickly and convenient.

Machine-human interface and PLC electrical control system ensuring the reliable operation of the automatic punching.

Item

ZCPC 45

ZCPC 65( Single Point)

ZPCP 65( Double point)

ZPCP 85

ZCPC 100

ZCPC 125

Nominal pressure

kN

450

650

650

850

1000

1250

Stroke of slide

mm

40

60

50

40

60

50

40

40

40

40

Stroke

spm

150-300

150-230

150-260

150-300

150-230

150-260

150-300

150-300

150-300

150-300

Die height

mm

260-310

260-310

260-310

280-330

280-330

280-330

Slide lifting height

mm

80

80

80

100

120

130

Bottom size of slide (LxW)

mm

720x740

800x890

1100x890

1055x1190

1300x1190

1300x1350

Size of table (LxWxThickness)

mm

1300x770

1350x900

1600x900

1600x1200

1800x1200

2000x1360

Width of material

mm

400

550

550

820

820

1080

Sucking length

mm

1000

1000

1000

900

900

900

Collectiong height of material

mm

Normal 720mm, Lift 900mm

Inner diameter of material rolling

mm

Φ150

Φ150

Φ150

Φ150

Φ150

Φ150

Outer diameter of material rolling

mm

Φ1000

Φ1000

Φ1000

Φ1200

Φ1200

Φ1200

Main motor power

kW

7.5

7.5

11

15

18.5

22

Overal dimension(LxWxH)

mm

7500x3500x3200

7500x3500x3500

10000x4000x3200

10000x4000x3500

10000x4000x3500

10000x4500x3800

Total weight(approx.)

kg

9000

12000

14000

18000

20000

26000

Remark




Single crank structure, and the crank is installed from front to rear

Double cranks structure, and the cranks are installed from front to rear

Die change deivce/initial feeding device




Optional

Standard

Curtain sensor




Optional

Standard
Feedback form contact with us